Personal and Business Finances
Banking | Investing | Credit Cards | Loans
Money Smart provides the expert financial information you need for investments, saving money, retirement, personal loans, car loans, payday loans, mortgage loans and managing your credit.
Jan 17, 2017
Chinese leader pushes back against Trump on free trade
By Noah Barkin and Elizabeth Piper



Chinese President Xi Jinping offered a vigorous defense of globalization and free trade in a speech at the World Economic Forum in Davos on Tuesday, which underscored Beijing's desire to play a greater global role as the United States turns inward.

Likening protectionism to "locking oneself in a dark room" to protect from danger, but at the same time depriving the room of "light and air", he cautioned other countries against pursuing their own interests at the expense of others. More info...
Jan 17, 2017
Your voice, your story. Consumer views on debt collection
Kristin Dohn



Across the country, we hear from consumers about their experiences with debt collection: debiting accounts without authorization, attempting to collect from the wrong consumer, excessive and harassing phone calls, calling at inappropriate times, threats of arrest or criminal prosecution, and consumer confusion as to whether they owe the amount of debt claimed by the collector. More info...
Jan 16, 2017
These 8 men are richer than 3.6 billion people combined
Ivana Kottasova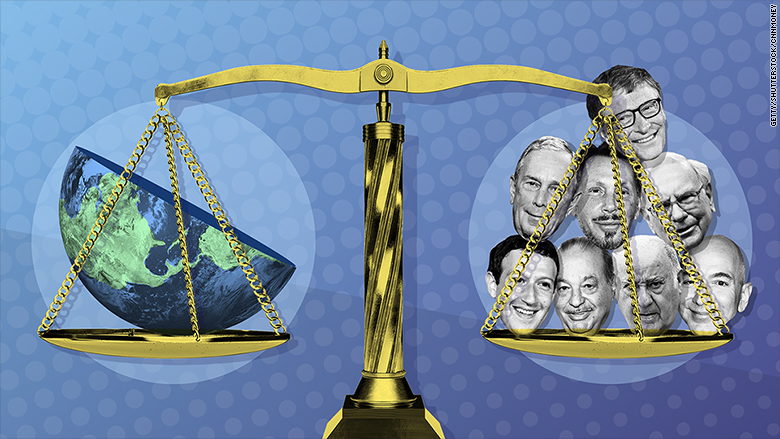 Eight men now control as much wealth as the world's poorest 3.6 billion people, according to a new report from Oxfam International.
The men -- Bill Gates, Warren Buffett, Carlos Slim, Jeff Bezos, Mark Zuckerberg, Amancio Ortega, Larry Ellison and Michael Bloomberg -- are collectively worth $426 billion, the anti-poverty group said on Sunday.
"Such dramatic inequality is trapping millions in poverty, fracturing our societies, and poisoning our politics," said Paul O'Brien, Oxfam America's Vice President for Policy and Campaigns. More info...
Featured Article
Mortgage Terms | Construction News | Entrepreneurs | Your Credit | Commercial RE | Privacy Statement
Send mail to Webmaster with questions or comments about this web site. © CommunityCredit.co 2007-2017 All rights reserved