Personal and Business Finances
Banking | Investing | Credit Cards | Loans
Money Smart provides the expert financial information you need for investments, saving money, retirement, personal loans, car loans, payday loans, mortgage loans and managing your credit.
Feb 8, 2017
Anti-Trump Employees Put Their Bosses in the Hot Seat
Carol Hymowitz and Rebecca Greenfield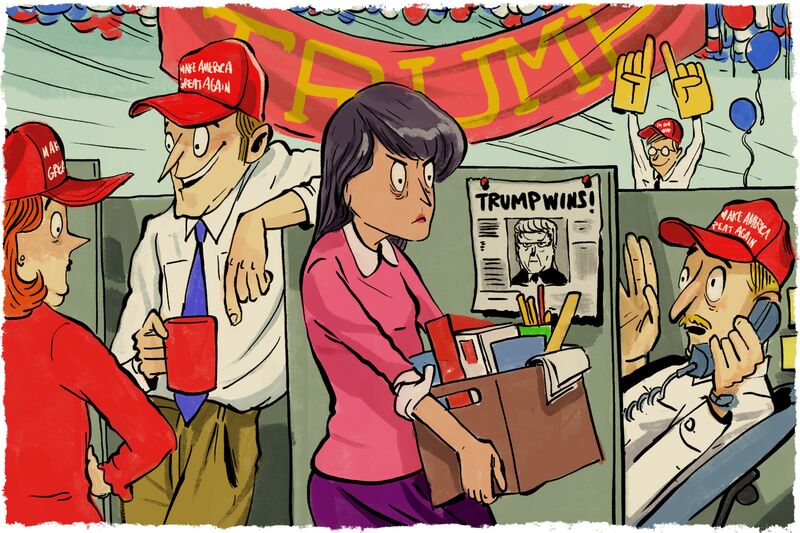 Only hours after IBM Chief Executive Officer Ginni Rometty congratulated Donald Trump on his election victory and offered to work with him on economic goals, IBM software engineer Daniel Hanley drafted a petition. The document urged Rometty to "do what's right for IBMers," including "respect our right to refuse to participate in any government contracts that violate constitutional and civil liberties." The petition now has more than 1,600 signatures. More info...
Feb 8, 2017
Republicans Don't Know How or When to Repeal Obamacare
Washington, D.C.
It was a "day one" goal for the Trump administration to repeal Obamacare. Vice President Mike Pence said in early January that the "first order of business" was to repeal and replace Obamacare, and President Trump backed up his urgency with a storm of tweets urging Congress to act. House Speaker Paul Ryan said work on Obamacare was a "first priority" for the first session of Congress under Trump. More info...
Feb 4, 2017
Trump Cites Friends to Say Banks Aren't Making Loans. They Are.
Zeke Faux, Yalman Onaran and Jennifer Surane
As he prepared to sign orders designed to roll back bank regulations enacted to stop the next financial crisis, President Donald Trump said that the rules are stifling lending.

"We expect to be cutting a lot out of Dodd-Frank, because frankly I have so many people, friends of mine, that have nice businesses and they can't borrow money," Trump said on Friday. "They just can't get any money because the banks just won't let them borrow because of the rules and regulations in Dodd-Frank." More info...
Featured Article
Mortgage Terms | Construction News | Entrepreneurs | Your Credit | Commercial RE | Privacy Statement
Send mail to Webmaster with questions or comments about this web site. © CommunityCredit.co 2007-2017 All rights reserved